L.A.'s WITHERFALL are celebrating the release of their new album, "Curse Of Autumn", with the launch of another cinematic video for an edit of the epic "… And They All Blew Away". The video was directed by Brendan McGowan and produced by Zev Deans: https://youtu.be/sHbotmVnFlE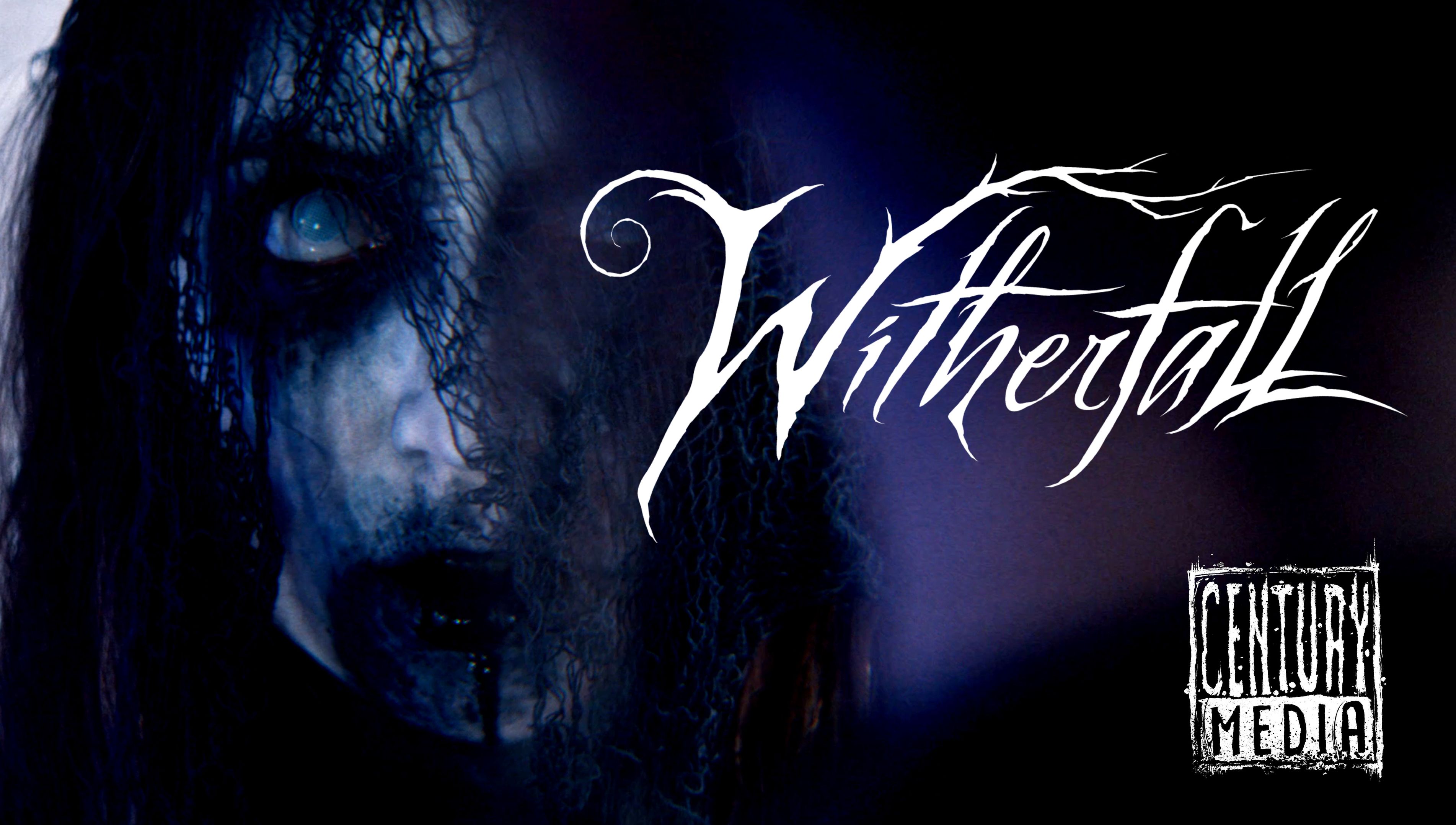 The band about the song and video: "So this is a total edit of this song... for those who dare there is a 15+ minute version on the record that is by far the most progressive thing Witherfall has ever written and features an incredible drum performance by the legendary Marco Minnemann as well as an amazing display of eclectic bass techniques by Anthony Crawford ... Going into the songwriting of 'Curse of Autumn' we always want to try and outdo ourselves with certain tracks and this goal was to write a song that took the listener on an unparalleled musical journey. This abridged version is set to cinema by UnholyRoman and is shrouded in mystery much like the meaning of the song... For those that dare the full version can be found here:  https://www.youtube.com/watch?v=ZOeyn3lM-uk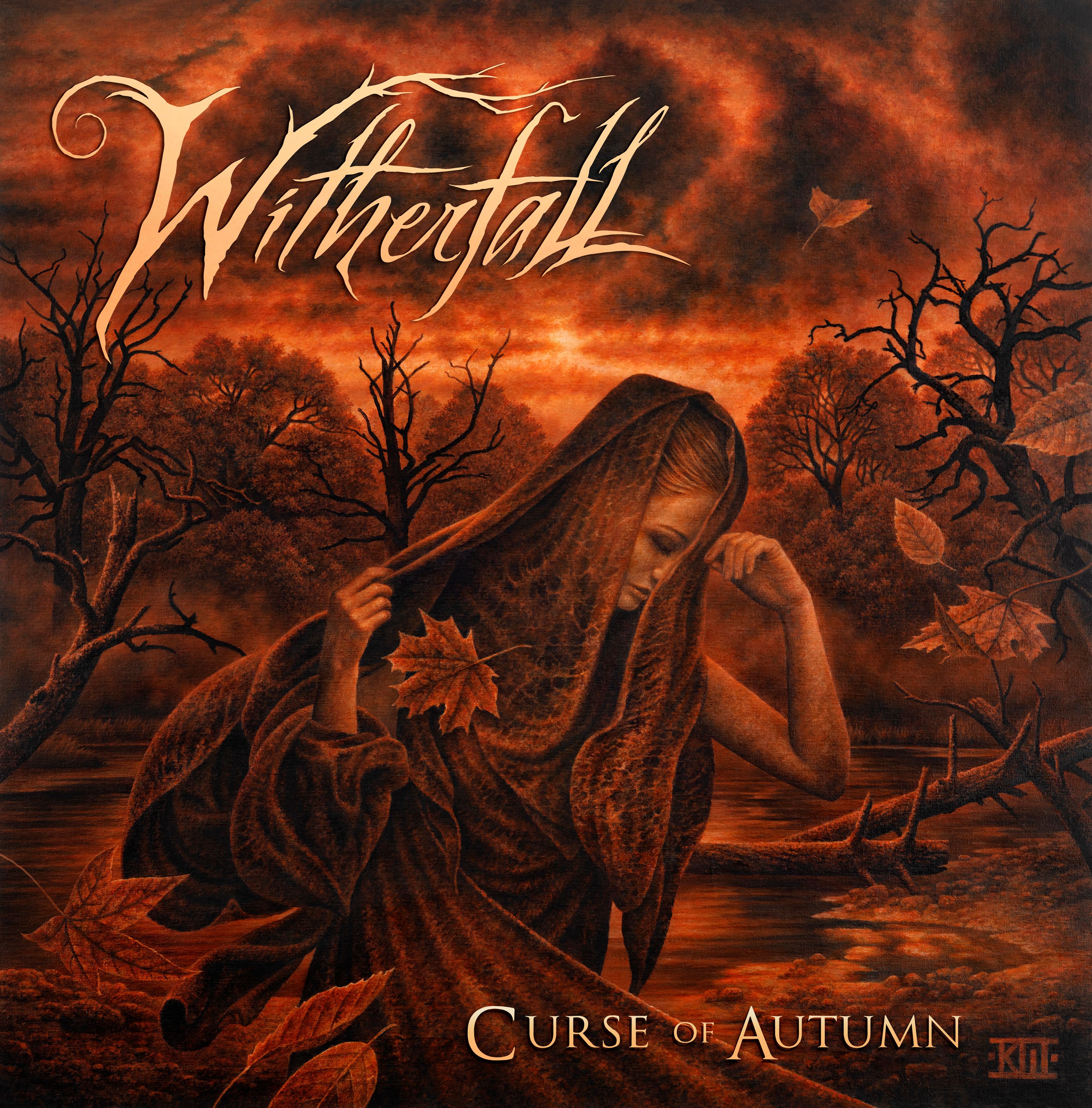 Press is raving about "Curse Of Autumn": 
"thanks to albums like 'Curse Of Autumn' this band ranks among the best new metal bands of the past two decades" Deaf Forever, DE (9.5/10 ALBUM OF THE MONTH) 
  
"[they] drill up traditional power metal in a modern manner without drifting away from its traditions" Legacy, DE (13/15) 
  
"This is a body of work by real experts at their craft." Metal Hammer, DE (5.5/7) 
  
"With 'Curse Of Autumn' Witherfall not only created one of the highlights of the new year, but maybe even THE highlight so far." Rock Hard, DE (9/10) 
  
"'Curse Of Autumn' is the creative masterpiece of the ambitious Witherfall who breathe new life into a whole genre." Rocks, DE (9/10) 
  
"Powerful" Metal Injection, USA 
"A triumph of songwriting and brilliant musical performance" Loud Hailer, USA 
"WITHERFALL are more sophisticated, clever and multi-faceted than ever." metal-heads.de (10/10) 
Apart from the Digital Album the following formats are available, please note that the luxurious Gatefold 2LP is coming with a poster and etching on Side D: 
Ltd. CD Digipak 
(Almost sold out of the Last Scar Vinyl Click Here:)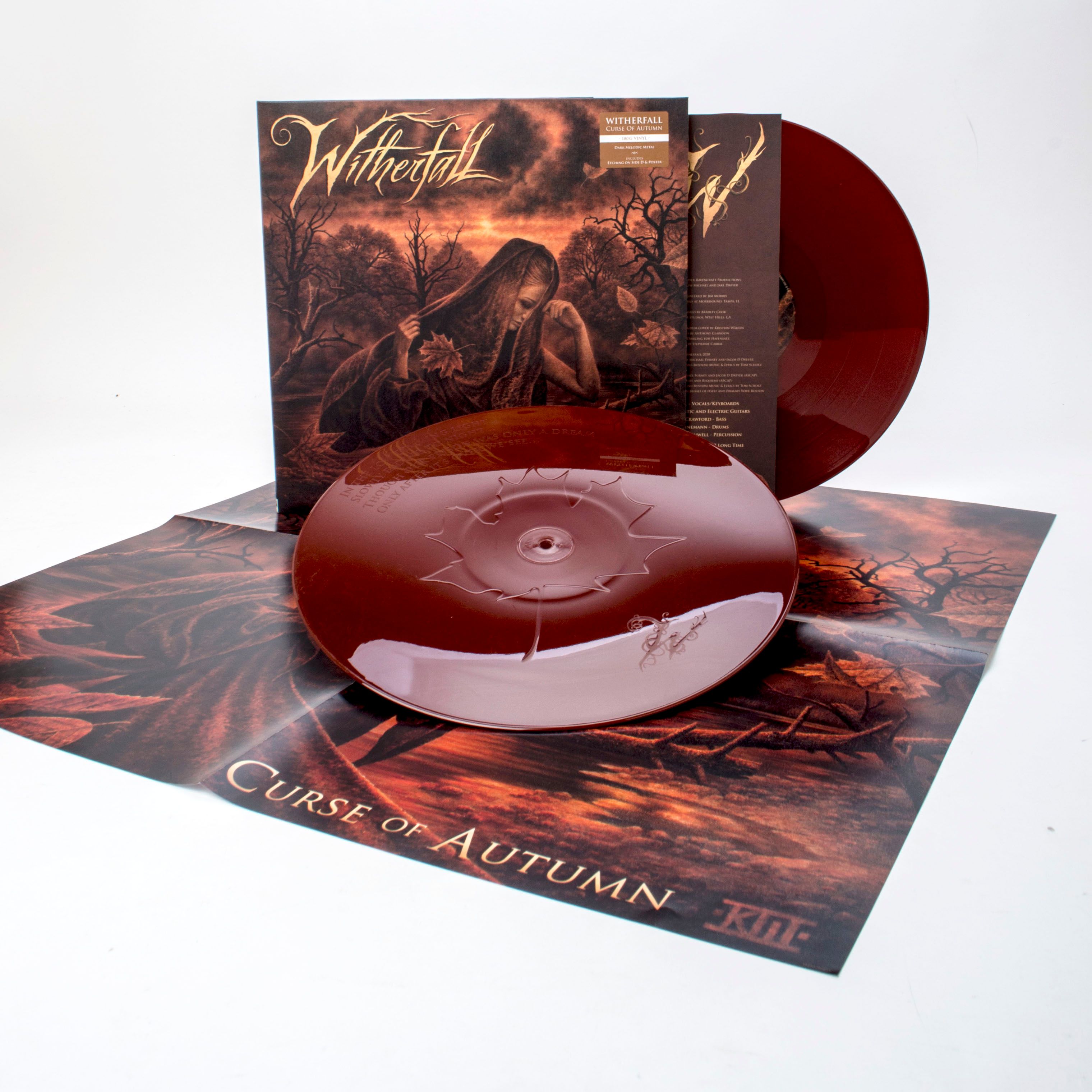 Gatefold black 2LP for all accounts

200x Gatefold Autumn Amber (transp. orange Vinyl) 2LP via CM Distro Wholesale and Onlineshop 

200x Gatefold Ghost White (creamy white Vinyl) 2LP via EMP and Nuclear Blast 

The US is carrying the following formats: 
CD Digipak 

Gatefold Fall Forest Green (translucent forest green Vinyl) 2LP for all accounts 

200x Gatefold Tempest Frost (coke bottle clear Vinyl) 2LP via Revolver Magazine 

200x Gatefold River Orchid Bloom (orchid Vinyl) via the CM US Onlineshop 

Click here for multiple options: https://witherfallband.lnk.to/CurseOfAutumn/ 

Via the band's official store https://www.witherfall.com/ you can secure 300x Gatefold Last Scar Blood Red (deep blood red Vinyl) 2LP as well as "Cruse of Autumn" T-shirts, Hoodies and more. 
Come October 2021 WITHERFALL will be special guest on Evergrey's "Recharging Europe Tour" with Dust In Mind opening.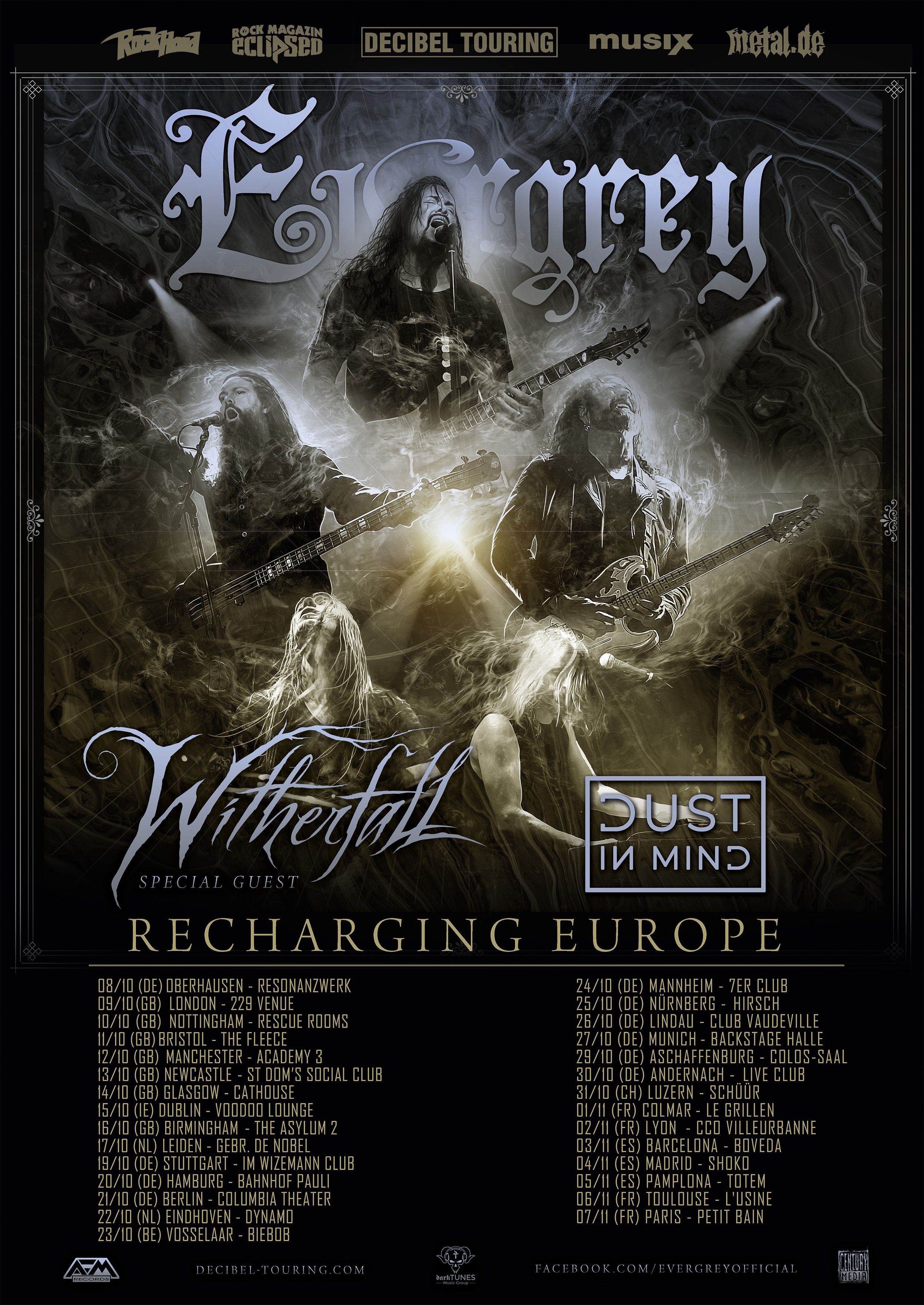 Rock Hard, Eclipsed, MusiX and metal.de present: 
Recharging Europe Tour 2021 
EVERGREY 
+ special guest: WITHERFALL 
+ DUST IN MIND 
08.10.21 (DE) Oberhausen - Resonanzwerk 
09.10.21 (GB) London - 229 venue 
10.10.21 (GB) Nottingham - Rescue Rooms 
11.10.21 (GB) Bristol - The Fleece 
12.10.21 (GB) Manchester - Academy 3 
13.10.21 (GB) Newcastle - St Dom's Social Club 
14.10.21 (GB) Glasgow - Cathouse 
15.10.21 (IE) Dublin - Voodoo Lounge 
16.10.21 (GB) Birmingham - The Asylum 2 
17.10.21 (NL) Leiden - Gebr. De Nobel 
19.10.21 (DE) Stuttgart - Im Wizemann Club 
20.10.21 (DE) Hamburg - Bahnhof Pauli 
21.10.21 (DE) Berlin - Columbia Theater 
22.10.21 (NL) Eindhoven - Dynamo 
23.10.21 (BE) Vosselaar - Biebob 
24.10.21 (DE) Mannheim - 7er Club 
25.10.21 (DE) Nürnberg - Hirsch 
26.10.21 (DE) Lindau - Club Vaudeville 
27.10.21 (DE) Munich - Backstage Halle 
29.10.21 (DE) Aschaffenburg - Colos-Saal 
30.10.21 (DE) Andernach - Live Club 
31.10.21 (CH) Luzern - Schüür 
01.11.21 (FR) Colmar - Le Grillen 
02.11.21 (FR) Lyon - CCO Villeurbanne 
03.11.21 (ES) Barcelona - Boveda 
04.11.21 (ES) Madrid - Shoko 
05.11.21 (ES) Pamplona - Totem 
06.11.21 (FR) Toulouse - L'Usine 
07.11.21 (FR) Paris - Petit Bain 
WITHERFALL have already released three songs taken from "Curse Of Autumn". Don't miss the cinematic video for "As I Lie Awake" that was directed by Zev Deans (Ghost, Behemoth…): https://youtu.be/KFbrq-n17Gs 

Make sure to check out as well: 
"The River":https://youtu.be/Zhy_5e_J-tY 
"The Other Side of Fear": https://youtu.be/PxD9Z0EZOIU 
"Another Face (Lyric Video)": https://youtu.be/jUDgiOskP0g 
"The Last Scar (Visualizer Video)": https://youtu.be/qybjieZibRU 
WITHERFALL are: 
Joseph Michael – Vocals/Keyboards 
Jake Dreyer – Acoustic and Electric Guitars  
Anthony Crawford – Bass 
Marco Minnemann – Drums 
Alex Nasla – Live Keyboards 
Follow WITHERFALL: 
https://www.witherfall.com/ 
https://www.facebook.com/witherfall 
https://www.instagram.com/witherfallofficial/ 
https://twitter.com/witherfall 
https://www.youtube.com/witherfall