Cult of Fear
Thrash Metal Band
Omicida
has been unleashed on the world...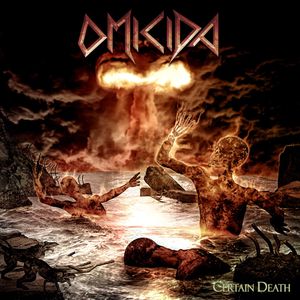 The Brainchild of Ex White Wizzard Drummer Giovanni Durst includes Ex-White Wizzard Vocalist Joseph Michael (Witherfall,Midnight Reign), Guitarist Will Wallner (Wallner Vain) , "Devil You Know" guitarist Roy Lev Ari and Mixed By Ralph Patlan
*
*Ralph Patlan Featured Guest Lead Guitar .
The EP "Certain Death" will be available soon for now check out the song "Cult of Fear"...